There have been a confluence of funny yoga links and articles and jokes that have come my way in the past week or so, so I thought I'd share them and spread the laughs.
TGIAF!
Number one: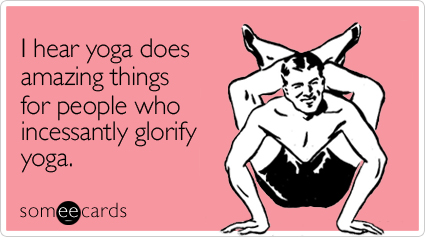 Number two:
This fabulous article from The Onion (from 2005):
Report: One In Five Women Training To Be Yoga Instructors
Number three:
This is quite possibly my favorite. From the same guys who brought you The Whole Foods Parking Lot comes "Yoga Girl." I love it--it's funny and catchy... and it makes me miss Venice!